Shooting Star Archery Academy

The SKY is NOT the limit, it's just the VIEW...

ABOUT
Shooting Star Archery Academy was created to provide ARCHERY INSTRUCTION; JOAD competitive team and SUMMER CAMP opportunities at Buck County Fish & Game in Doylestown, PA - which offers indoor and outdoor archery ranges!
We uniquely also offer mobile archery services on location to the Bucks County, Montgomery County, Lehigh County, Philadelphia & New Jersey areas. We specialize in archery instruction and provide ALL archery equipment to public & private organizations. Shooting Star Archery Academy travels to Parks and Recreation Programs, Schools, Home School programs, After School programs, Summer Camps, 4-H clubs, Scout Troops, Senior Centers, Religious organizations and corporate skill building events!
Archery is a universal life-time sport, anyone can do it! Archery is a sport that builds upper body & core strength along with balance & hand-eye coordination. Archery develops strong problem solving skills, focus,
determination & patience! Archers learn to tune out distractions and concentrate on each shot. Building confidence and self esteem along with making new friends are other benefits to archery. Archery teaches coping skills that can help you in everyday life! WHY ARCHERY? Not every athlete is a ball player...PLUS IT'S FUN!!



---
OUR MISSION
To provide a safe & FUN environment where students can develop at their own pace, practicing precision, proper form and promoting the joy & fulfillment that archery can bring! Each archer
is set up for SUCCESS! Enjoying the outdoors and connecting with nature while teaching new skills is our passion! Shooting Star Archery Academy is committed to providing staff that is knowledgeable, certified and is background checked. We are proud members of USA Archery which is the governing body of our sport, USAA certified, S3DA certified, NASP & SafeSport certified.
Archery classes at:
Bucks County Fish & Game Association

1745 Turk Rd.
Doylestown, Pa 18901
NEXT SESSION Begins: 1/9

* FAMILY NIGHT OPEN SHOOT:

Every Monday 6:00-7:30
Ages 6+ $10.00 PP
********
6 weeks class sessions:

EXPLORE ARCHERY:
A USA Archery program. Explore Archery is an innovative education program focused on introducing beginners of all ages and abilities to the lifelong sport of archery. The explore Archery program is a multi session, progressive, instructional Archery program constructed in 6 week sessions. Archery is that sport that you need to continuously practice at in order to become proficient. Each new session comes with different lesson plans! As with all individual sports-each archer develops at different paces. The explore Archery program begins the Archer at 5 yards distances and develops them up to 15 yards as they continuously learn to hit the bull's-eye consistently. Once an Archer is consistently hitting bull's eyes at 15 yards they may be recommended for the JOAD Program.

CLASSES OFFERED MON 5:00; Tues. 5:00; Thurs. 4:00, 5:00

Junior Olympic Archery Development (JOAD) is a year round program of USA Archery that helps archers to enjoy the sport recreationally or progress to the excitement of competition! JOAD offers barebow, recurve and compound archers the opportunity to learn range safety and proper shooting technique in an environment that also fosters focus, increased self-confidence, and team building skills. JOAD is open to any youth archer aged 8 to 20 and is designed to grow with the youth archer. Introductory JOAD classes teach the fundamentals of proper shooting form; as the young archer develops, they will learn more advanced techniques and earn achievement awards. Parent participation in the Booster club is necessary for the successful participation of each student and will help eliminate competition fees/expenses.

CLASSES OFFERED: Tues 6:00; Thurs. 6:00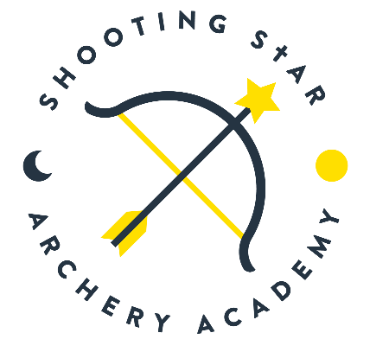 We are proud to announce our partnership with BCFG to bring ARCHERY INDOORS TO OUR COMMUNITY
BCFG offers a 16 lane indoor Archery Range, outdoor archery range & 3-D archery range.
Shooting Star Archery Academy offers the following programs at BCFG:
* USA Archery instructional classes
* Family night archery shoot ages 6 & up- all ability levels
* Explore Archery ages 6 & up
* JOAD ages 8 to 20 (non-compete & competition)
*Home School Group Day Classes
* S3DA
* Scouts
* Adult Leagues (seasonal ages 18+)
* Clinics & Camps
*Equipment provided recurve/genesis compound bows; arrows
OR bring your own.
REGISTER HERE:
WINTER SESSION 1/9 to 2/16
* Scroll down for your desired program
EXPLORE ARCHERY:
ages 6 +
Please click below on both links.


****************
JOAD:
*

ages 8-20 Must complete explore archery & shoot 20 yds


****************
HOME SCHOOL Archery:
(Sept to May)
**Thurs 12:00 (45 min. classes)
What we do...
Archery lessons, competitive teams, Camps, special events & open shoots at Bucks County Fish & Game in Doylestown, PA.
In addition, we travel on location to: Parks & Rec programs, summer camps, home school programs, scouts & any interested group! We provide a large assortment of archery equipment, including bows, arrows, targets, 3-D targets, safety netting, inflatables & more! Each week is a new & exciting lesson plan! We can set up outside, in a gym, multi-purpose room, activity center, class room or any area that has a minimal of 15x20 of open area. We take care of all of the marketing, registration, attendance and payments. *Contact us for special pricing and the opportunity for the participating organization to earn profit!
Classes are typically 45 min. in length and are held in 4 week, 6 week or 8 week sessions. Classes are broken down by age groups and ability levels, ages 6 & up. One-time archery clinics are also available. * A minimum of 16 students is required to bring our program to you!
Parks and Recreation Partners:

Click the link to register for Shooting Star Archery in your Township
Doylestown Township Parks and Recreation:
425 Wells Rd.
Doylestown, Pa 18901- Archery Location Doylestown Community Center
215-348-9915
http://www.doylestownrec.com/info/activities/program_details.aspx?ProgramID=29094

Newtown Township Parks and Recreation:
100 Municipal Rd
Newtown, Pa 18940- Archery location Clark Nature Center on Durham Rd. (RT. 413)
https://newtownfun.com/info/activities/program_details.aspx?ProgramID=30758
Warwick Township Parks and Recreation
1733 Township Greene
Jamison, PA 18929215-343-6100 x-204
Warwick Township: Exploring Archery (warwickrec.com)
Falls Township Parks and Recreation
188 Lincoln HWY
Fairless Hills, Pa 19030
Perkasie Borough Parks and Recreation: Archery Location: Lenape Park, ice rink
620 West Chestnut St.
Perkasie, Pa 18944
https://perkasierec.com/info/activities/program_details.aspx?ProgramID=30025
Northampton Township Parks and Recreation: Archery location: Clark Nature Center (Rt 413)
55 Township Rd.
Richboro, Pa 18954
215-357-6800
www.northamptonrec.com/info/activities/program_details.aspx?ProgramID=4998

Upper Southampton Township Parks and Recreation: Archery Location: Clark Nature Center (Rt 413)
913 Willow St.
Southampton, Pa 18966
215-355-9781
https://www.ustwprec.com/info/activities/program_details.aspx?ProgramID=30114

Upper Moreland Township Parks and Recreation: Archery location Mason Mill Park Willow Grove
117 Park Ave,
Willow Grove, Pa 19090
http://uppermorelandrec.com/info/default.aspx
Middletown Township
3 Municipal Way
Langhorne, Pa 19047
(215)750-3800
https://www.middletownbucks.org/recdesk


Warminster Township Parks and Recreation: Archery Location: Veteran's Park
1100 Veterans Way
Warminster, Pa 18974
215-443-5428
https://warminstertownship.org/specialevents/
Plymouth Parks and Recreation:
Plymouth Township Parks & Recreation
Greater Plymouth Community Center
2910 Jolly Road ~ Plymouth Meeting, PA 19462
P. 610-313-8681 F. 610-233-0604
https://www.gpccsports.org/wbwsc/webtrac.wsc/splash.html?InterfaceParameter=WebTrac_1
Warrington Parks and Recreation:
Warrington Township Parks & Recreation: EXPLORING ARCHERY: Youth Ages 6-12; Teens Ages 13-17 (warringtonrec.com)

Plumstead Township
5186 Stump Rd
Pipersville, Pa 18947
Plumstead Township - Parks & Recreation - About Us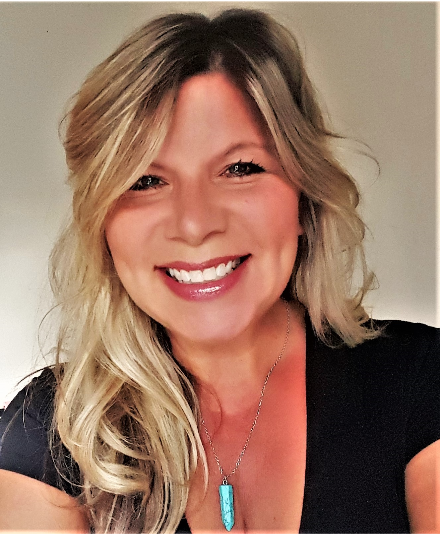 DONNA LYNCH
PROGRAM DIRECTOR: Entrepreneur with a background in early childhood education. Creator of the "Mobile Gym" serving over 500 day care centers & Summer Camps. Founder of Flip-N-Fitness Gymnastics Ctr. and GymMini Cricket KidSports Center's. Member of USAA, S3DA, NFAA. Certifications: USA Archery- Team USA Olympic Governing body, S3DA Archery, SafeSport Certified. Competitive Archer and mother of 3!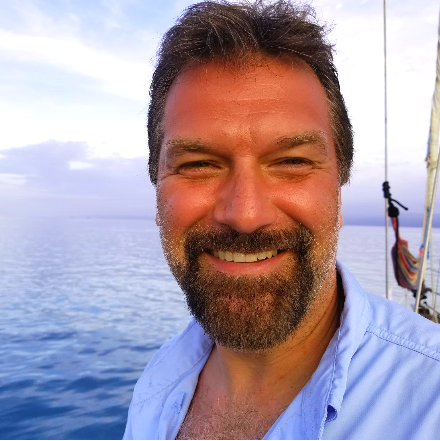 AJ LYNCH
ARCHERY INSTRUCTOR: OWNER/OPERATOR of Bob & AJ's Archery World. Master Bow Technician. Awarded Master Taxidermist. Owner of Total Taxidermy.
Member of USAA, Member of S3DA. Certified S3DA Instructor. SafeSport Certified, Competitive Archer, Avid bow hunter & Father of 3.
SHANNON ST.CLAIR
ARCHERY INSTRUCTOR: Temple University Fox School of business graduate Jan 2020. Bachelor's Degree in Business Marketing/Supply Chain; Lux Living Interior Designer. Gymnastics Instructor at GymMini Crickets & Leaps-N-Bounder's. Member of USAA, USAA certified coach, SafeSport Certified.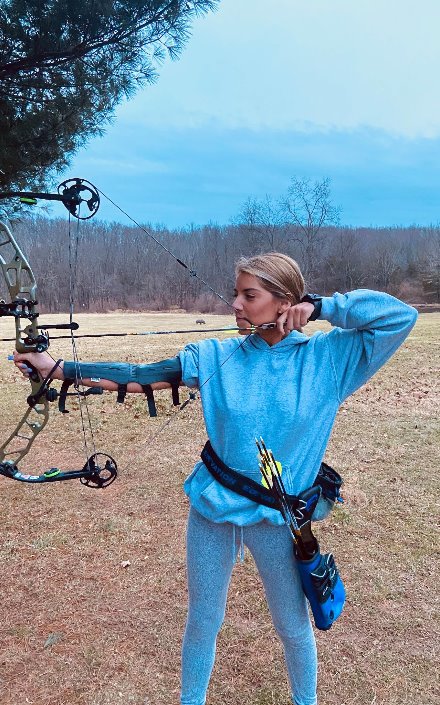 KYLIE MCILWAIN
ARCHERY INSTRUCTOR:
West Chester University Graduate May 2022
Member of USAA, USAA certified coach, SafeSport Certified.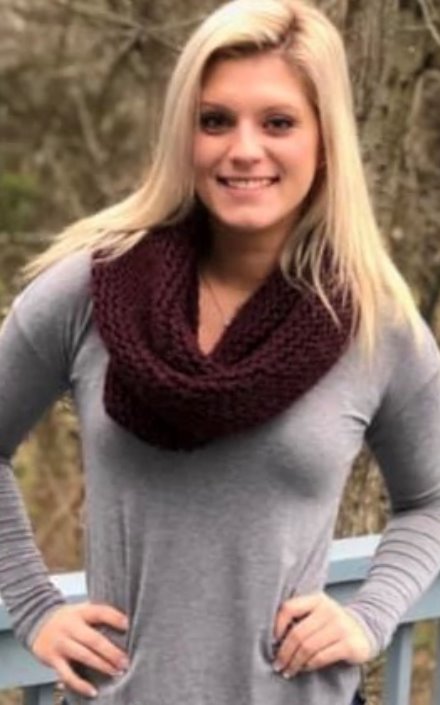 JESSICA HENDRICKS
ARCHERY INSTRUCTOR: DeSales University Graduate May 2020. Early Childhood Education. Teacher's Assistant; Summer Camp counselor-Children of America, The Learning Experience, Camp Curiosity. CPR/First Aid Certified. Member of USAA, USAA certified coach, SafeSport Certified.
USA ARCHERY SUMMER CAMP at BCFG!
LOCATION: Bucks County Fish & Game is a 30-acre private club located in Beautiful Bucks County: 1745 Turk Rd Doylestown, Pa 18901.
The PERFECT BACK DROP for USA ARCHERY CAMP-Site includes Multiple outdoor ranges, including a 3-D range; Indoor (air conditioned) archery range & picnic areas in a beautiful park-like setting!
CAMP DESCRIPTION: Get in touch with your inner warrior learning the lifetime sport of ARCHERY! Connect with nature and our ancestors in what just may become the beginning of your child's love for outdoor recreational adventures! This half-day, week-long camp is geared for archer's ages 6 to 17 with skill sets from beginner through advanced. Archers will not only learn range safety, shooting techniques and how to successfully hit targets but will also enjoy the following activities: Moving balloon targets, 2-D targets, 3-D targets, Fruit shoot, inflatable hover shoot, archery crafts-making our own target faces, quivers & games, just to name a few! At the end of the week archers will shoot in a real tournament for score and each archer will receive a gold medal! S.S.A.A. will provide certified archery instruction and state of the art archery equipment including traditional recurve bows; genesis compound bows & arrows; archers may also bring their own equipment.
All campers should wear closed toe shoes, pack a labeled water bottle and a snack -bring a towel to sit on. *BCFG membership is NOT REQUIRED.
AGES: 6 to 17; Campers are divided into age/ability appropriate groups and are rotated to varies ranges/activities.
DATES: (Mon-Fri)
Week I: June 26 to June 30
Week II: July 24 to July 28
Week III:
TIMES: 9:00AM to 12:00PM
Price: $ 225.00 per camper per week.
*Pre-registration is required; limited space is available; register early as camp WILL FILL! Camp is held rain or shine; Camp will be cancelled in the event of lightening and a credit/refund will be issued for the time missed. Cancellation policy: When you register your child for camp-that is one less spot for another camper to register. If you must cancel, we kindly ask for 30 days prior notice for a full refund less a $25.00 processing fee. Please do not send a sick child to camp. If your child has a fever or ill symptoms, please call/text or email the absence and you will receive a credit or if possible, a "make-up" class.
REGISTRATION: Please click on links below "registration form" AND "payment" of camp week I, Camp week II or both camp weeks: * You must click on the registration form AND the payment link in order for your camp spot to be reserved. Please note that the registration form alone will NOT reserve your child's camp week(s).
LINKS: